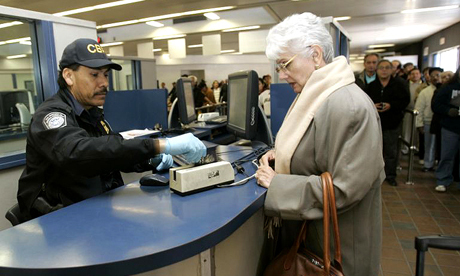 Customs Requirements Into Mexico - What is Allowed?
You can bring in your car, personal clothing, camera and other items for personal use without any problem. For general merchandise, such as food or medicines, there is a per-person limit of up to $400 U.S. dollars duty free. Anything over that amount has to go through Mexican customs and pay import duty. Firearms are illegal in Mexico although special permits can be obtained in advance for hunting. Check with the nearest Mexican Consulate for regulations regarding hunting permits.
Customs Requirements Back Into USA - What is Allowed?
Persons buying goods in the Mexican border zone are entitled to take up to $400.00 U.S worth of goods into the USA free of customs duties. Including one liter of alcohol (per person, this is 1 per returning resident, quota is also cumulative within a family, with respect to father, mother and children). Mexican arts and crafts are duty-free and don't count toward your $400.00 limit. This is also cumulative within a family.

Items that you cannot bring back into the USA:
Fruits and vegetables that are not on the "permitted list"
Pork meat (canned pork meat is permitted).
Chicken meat (cooked meat is permitted).
Cuban cigars.
More than one liter of alcoholic beverage per person, (21 years of age or older)
More than $ 10,000 dollars (without declaring the amount to U.S. Bureau of Customs & Border Protection).
For more information you can log onto:
US Customs and Border Protection